Comunn Ciuil an Òbain (Oban Gaelic Musical Association) is the umbrella organisation of which Còisir Ghàidhlig an Òbain (Oban Gaelic Choir) is part. We have associate members who form Càirdean Còisir Ghàidhlig an Òbain (Friends of Oban Gaelic Choir) and they are non-singing supporters who help raise funds and promote the Choir, one of the oldest Gaelic Choirs in Scotland.
We meet weekly on Monday evenings, from 7.45pm in the Pipe Band Hall in Oban. Often, we have other practices, depending on events and performances. We take every opportunity to sing and attend local Mòds as well as the National Mòd when it's practical but we sing primarily for enjoyment and the fun and friendship we have together.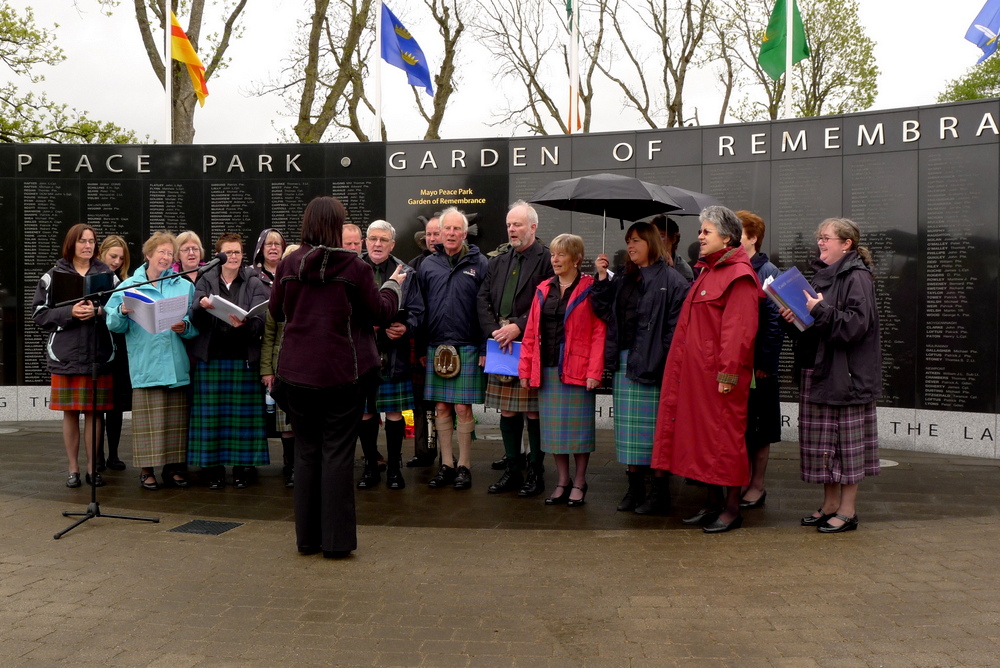 Why Gaelic?
Gaelic has been the language of Argyll since the Scots brought it over from Ireland in the 4th century. It has survived since then, although the numbers who speak it have dwindled considerably. However, there is an acceptance that our language is a valuable treasure to be preserved for our and future generations.
We, in Oban Gaelic Choir, want to do our bit to ensure that the language survives, through singing, performing and sharing it with others.